This Network arose from a meeting of the OIE ad hoc group of Antigen and Vaccine Banks (in Paris 2004) where it was decided to generate two forums to coordinate international activities: a vaccine bank network (now the IVSRN), and this Foot-and-Mouth Disease Reference Laboratory Network. Attendance at the meeting by delegates from affiliate Foot-and-Mouth Disease laboratories is an essential component of the Network and provides an approach to ensure that the most relevant data is collected regarding FMD outbreaks and surveillance.
---
A SharePoint site has been created to allow the participants of the meetings to share files
---
A history of meetings (including links to annual reports, meeting agendas and minutes) held by the network is outlined below:
2019
14th Meeting in Busan, Republic of Korea
Held at Lotte Hotel Busan, Busan, Republic of Korea; 3rd - 5th December 2019.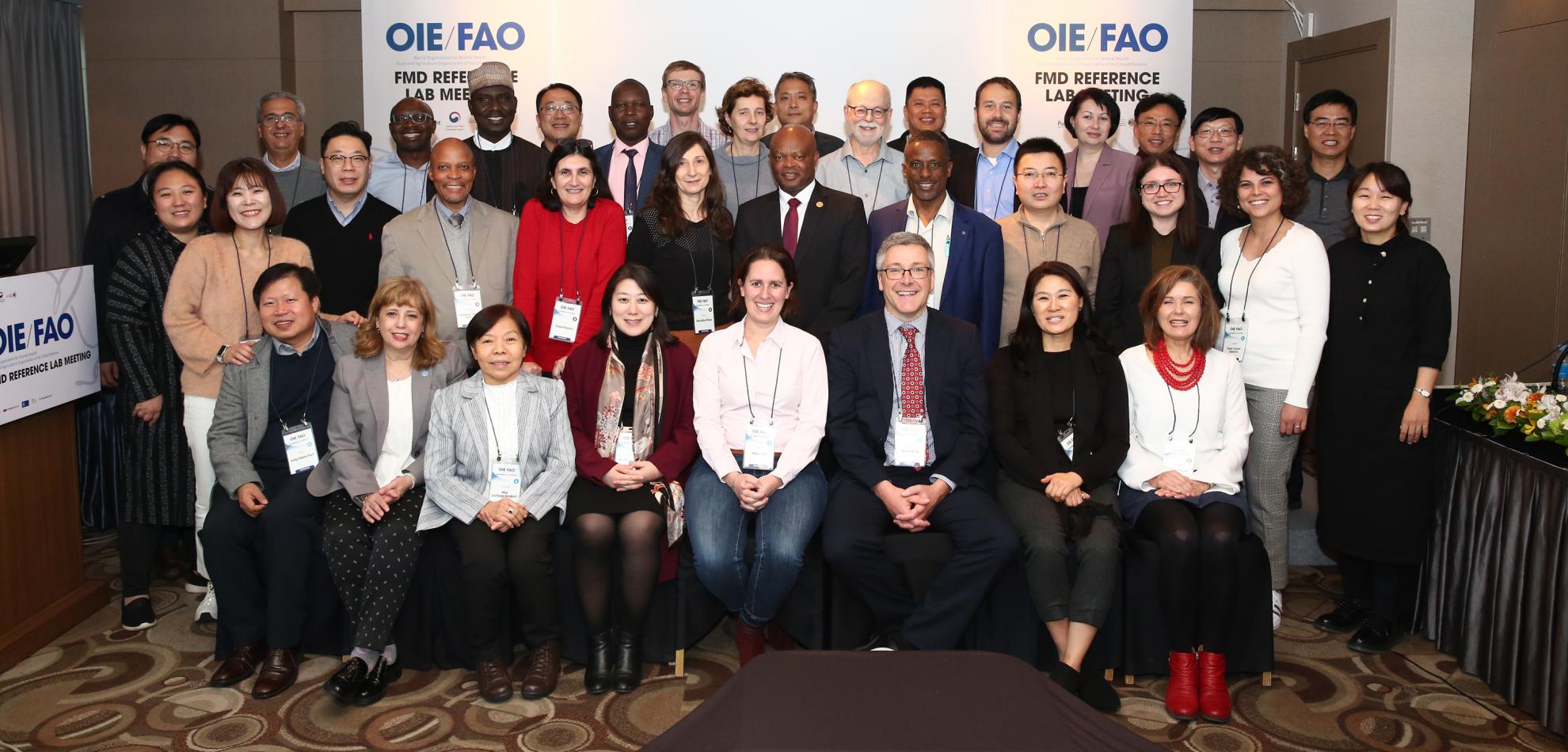 2018
13th Meeting in Pirbright, UK.
Held at World Reference Laboratory for Foot-and-Mouth Disease, The Pirbright Institute, Woking, UK; 6th - 8th Novmeber 2018.
Meeting Minutes, Agenda and Network annual report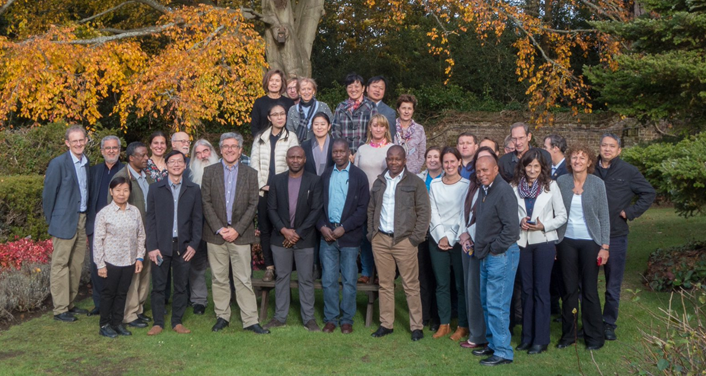 2017
12th Meeting in Pretoria, South Africa
Held at  ARC-Onderstepoort Veterinary Institute, Pretoria, South Africa; 28th - 30th November 2017
Meeting Minutes, Agenda and Network annual report

2016
11th Meeting in Paris, France
Held at ANSES, Paris on 30th November to 2nd December 2016
Meeting Minutes and Network annual report

2015
10th Meeting in Brussels, Belgium
Held at CODA-CERVA, Uccle on 24th to 26th November 2015
Meeting Minutes and Network annual report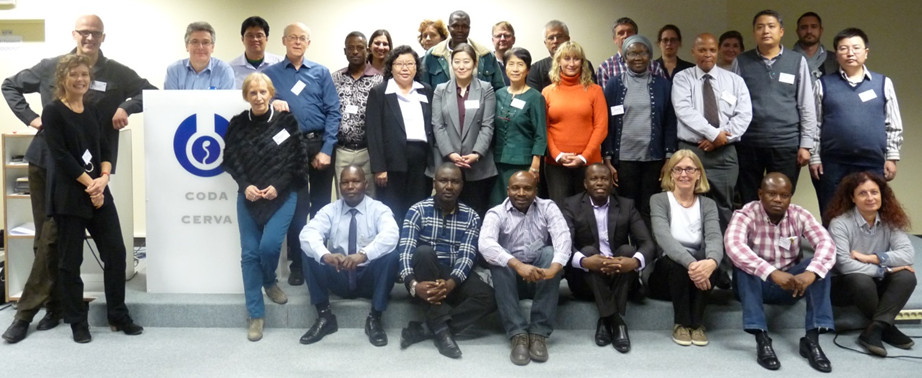 2014
9th Meeting Brescia, Italy
Held at IZSLER on 26th to 27th November 2014
Meeting Minutes and Network annual report

2013
8th Meeting Bangkok, Thailand
Held at Novotel Bangkok Ploenchit Sukhumvit, Thailand on 14th to 15th November 2013
Meeting Minutes and Network annual report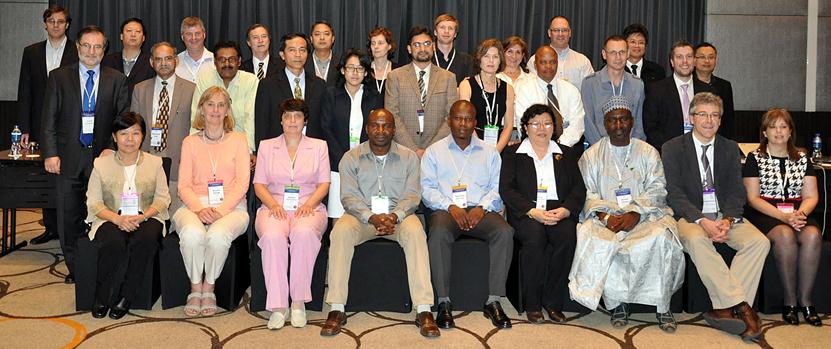 2012
7th Meeting in Jerez De La Frontera, Spain
Held on 1st to 2nd November 2012
2011
6th Meeting in Pirbright, UK
Held at The Institute for Animal Health, Pirbright, United Kingdom on 14th to 16th November 2011
Meeting agenda and participants list and Network annual report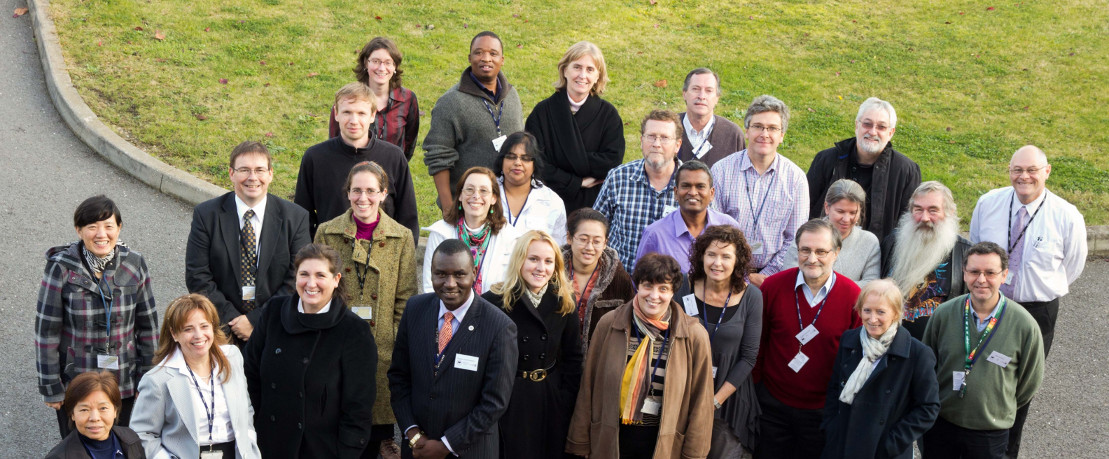 2010
5th Meeting in Pirbright, UK
Held at The Institute for Animal Health, Pirbright, United Kingdom on 4th to 6th November 2010
Meeting Agenda and network Annual report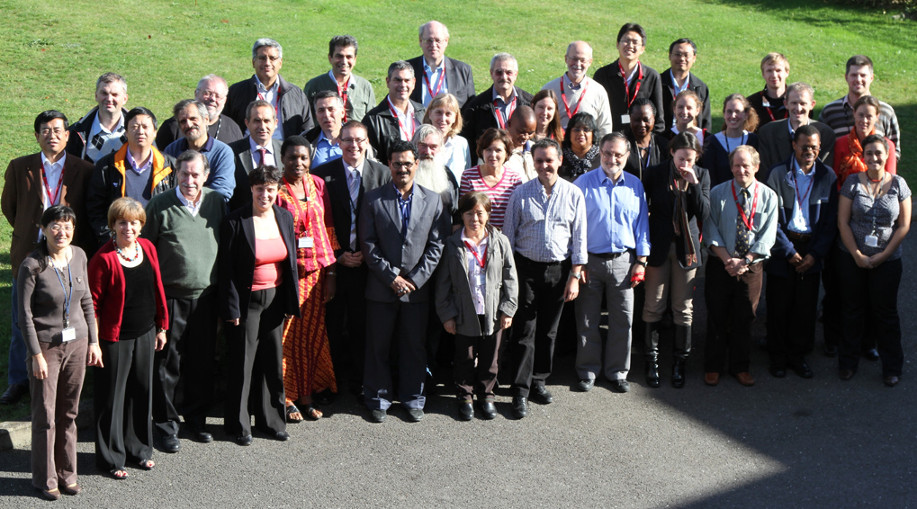 2009
4th Meeting in Delhi, India
Held at the NASC Complex, Indian Council of Agricultural Research, New Delhi, India on 23rd to 27th November 2009
2008
3rd Meeting in Lanzhou, China
Held at Lanzhou Veterinary Research Institute, Lanzhou, China on 15th - 19th September 2008
Meeting Minutes and Network Annual Report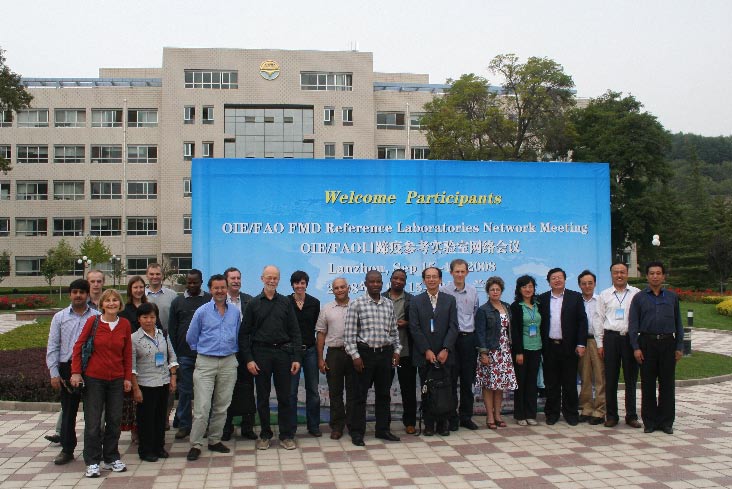 2007
2nd Meeting in Gaborone, Botswana
Held in Botswana on 20th - 24th June 2007
2006
1st Meeting in Florianopolis, Brazil
Held in Florianopolis, Brazil on 6th December 2006
2005
Pirbright, UK
Held at The Institute for Animal Health, Pirbright, United Kingdom on 6th to 7th November 2010
2004